Dynamic Data Solutions 
Including, but not limited to, Automated Vehicle Tracking Systems (AVLS) and Driver & Vehicle Performance Management Systems (DVPMS).
Cyrus Proximity operates a comprehensive, full-service Location Based Services Division (LBS) that covers a very wide range of LBS services. An aspect of our LBS provision is the supply of AVLS and Driver & Vehicle Performance Management (DVPM) Systems, and a comprehensive range of services to support this product range.
We currently offer several brands of AVLS & DVPM Systems throughout the region, each of which is different in terms of overall application, functions, and features. All have proven to be very reliable systems and are utilized worldwide by many of the Oil and Gas industry majors, both as an aid to fleet management and cost efficiency, and also as a valuable aid to improve staff health and safety.
AVLS & DVPM Systems are offered by Cyrus Proximity as an outsourced service for a monthly fee per unit, i.e. We can provide you with everything it requires to utilize the system, with the whole system managed through a combination of on-and-off-site services delivered by Cyrus Proximity.
Cyrus Proximity is a Certified Distributor for various AVLS & DVPM Solutions, and provides its clients with solutions that are fit for purpose, rather than 'just' selling a product. Therefore, we work closely with our clients to identify which product of our suite will suit your needs best, and we will tailor our services to your requirements.
Some of the Industries we service:
Oil & Gas
Construction
Transportation
Industrial Services
Delivery
Mechanical Contractors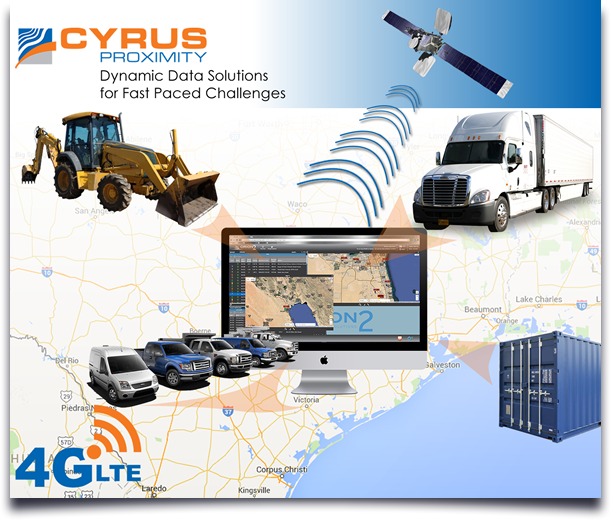 Latest Software from Cyrus Proximity
ORION2 is in final beta and will be available to all of our customers this fall.